Now that the holidays are over I am getting super stoked for my shows to return. I realize that most of them haven't been gone for very long, and others I've been anxious for them to return since their season finales. Here is a list of my 2010 Winter TV premieres, and Movie releases.
January 8th
Leap Year
(taken from IMDB) A woman (Adams) who has an elaborate scheme to propose to her boyfriend on Leap Day, an Irish tradition which occurs every time the date February 29 rolls around, faces a major setback when bad weather threatens to derail her planned trip to Dublin. With the help of an innkeeper, however, her cross-country odyssey just might result in her getting engaged.
I love Amy Adams. And this movie seems too cute to pass up. Though I'm a total romantic comedy addict.
January 10th
Chuck returns (part one of two)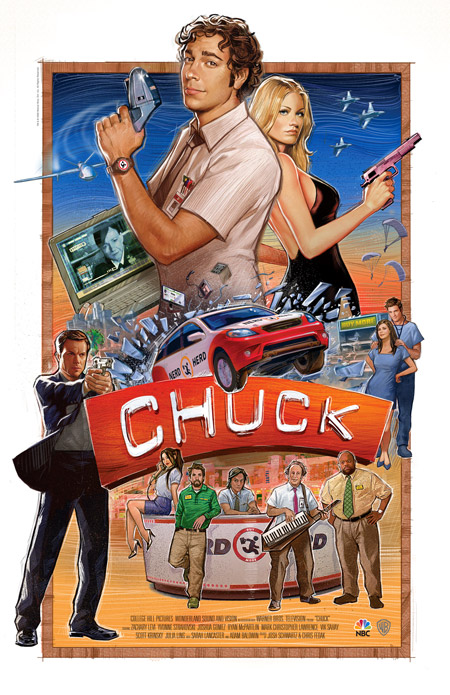 Now that Chuck has the new intersect in his head and know Chuck-Fu, this should be a very interesting season. I'm glad to see Chuck getting a little more brave and not being such a wuss.
January 11th
How I Met Your Mother (100th episode)
ITS THE MUSICAL EPISODE!!!!!!!!!!!!!!!!!!!!!!!!!!!!! gotta love me some singing NPH. Plus sources tell me that we'll meet the mother!*insert fangirl squee here* Though of course I'm the most excited for some singing Barney! It's going to be legend.... wait for it.
Chuck (part two)
Could it get any better than to have TWO days of Chuck plus a singing HIMYM ep. I think not. I shall go to bed happy.
January 14th
Bones
I love Bones! thats pretty much it. No other reason than I love it.
Grey's Anatomy, and Private Practice
also return, but I'm not as excited about that.
January 22nd
Smallville
its not the first episode back but the one that airs February 5th is the one where Michael Shanks (from Stargate SG-1) guest stars as Hawkman... that I'm really excited for.
January 29th
When In Rome...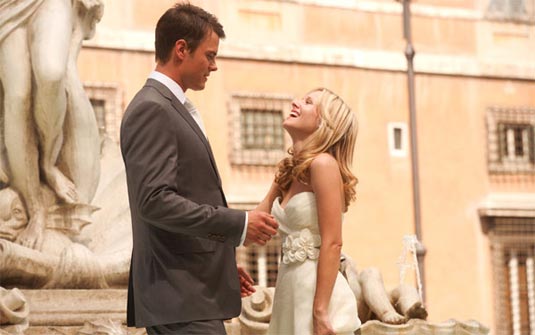 (taken from IMDB) Beth (Bell) is a young, ambitious New Yorker who is completely unlucky in love. However, on a whirlwind trip to Rome, she impulsively steals some coins from a reputed fountain of love, and is then aggressively pursued by a band of suitors.
thats right... My Kristen Bell obsession surfaces as I will be seeing this movie opening weekend regardless of if its actually worth it. Plus it has the incredibly yummy Josh Duhmel in it too.
February 4th
The Office
Need I say more??? Its the Office!
Then stupid American Idol is pushing the Glee return back to April!!!!
its horrid...
so to tide me over guess I'll just have to settle for wearing out my zune listening the soundtracks and watching the first half of the season.
and watching this over and over...

(authors note: yes I do realize that I watch WAY too much tv.)